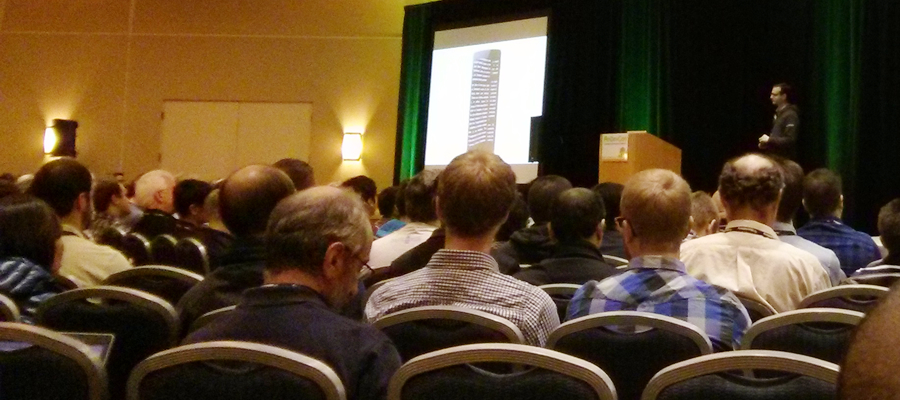 AnDevCon2013 Recap
11/18/2013
The Tack Android devs just got back from a week of AnDevCon. We met some new friends, caught up with a few old ones, and learned some valuable things about Android development.
If you've never been to an AnDevCon, it's worth going. If you're new to Android, you'll learn a lot, and if you're experienced, it's a good place to stay in touch with the community. Some of us found a few of the sessions pretty basic, but everyone still managed to pick up some interesting tips.
Android is in a place right now where the APIs are fairly stable, at least compared to where they've been in the past. Because of that, I hope AnDevCon can continue to be a great resource for the beginner, and grow even more into a resource that supports the Android development community by socializing open source projects, interesting case studies, and tips from the trenches.
If you didn't get a chance to check out the sessions Tony gave, here are the slides and code:
Dynamic Sound for Android
Code: https://github.com/thillerson/dynamic-sound-android
Slides: http://www.slideshare.net/thillerson/dynamic-28229877
Git for Android Developers
Slides: http://www.slideshare.net/thillerson/git-for-android-developers
Hopefully we'll see you in the spring at the next AnDevCon in Boston.