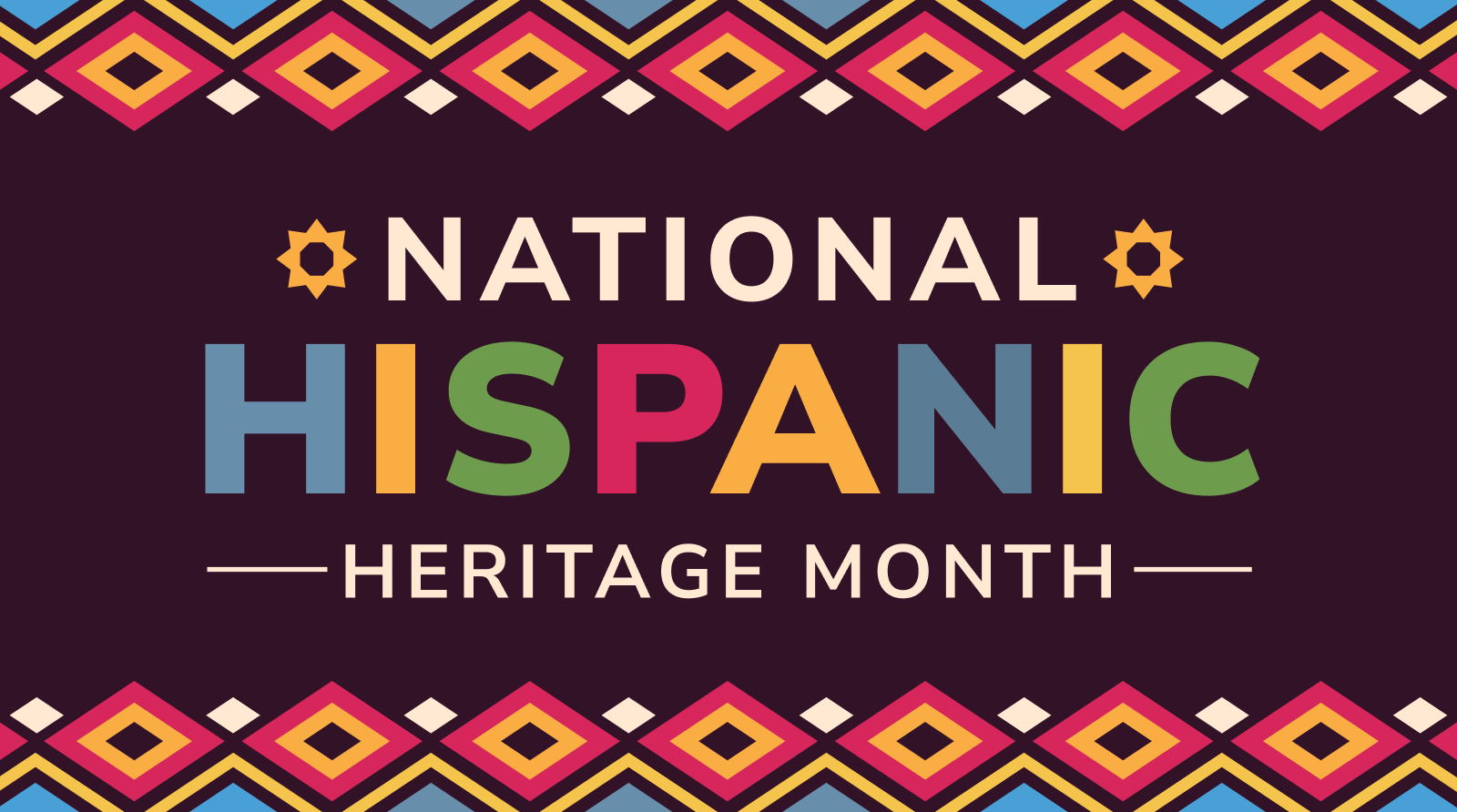 How to Commemorate Hispanic Heritage Month in Tech
Elizabeth Gutierrez-Gutierrez | 09/26/2022
Latinos in Tech
While Hispanic Americans or Latino community members represent a small percentage of individuals in the tech space, accounting for 8% of high-tech jobs, they have made several contributions to this space. These include figures like Diana Trujillo, who works at NASA, and Maria Teresa Arnal at Stripe, who have influenced tech spaces for the better.
To ensure that we create cultures in tech that value and appreciate diversity of all kinds, it is essential to foster the growth of these community members, but how can you help Latino members in tech? Organizations, corporations, and individuals must first understand the community to create a space for growth and professional development.
The Latino Community is BIG
The beauty of the Latino community is its diversity; it is comprised of 33 countries. Every country has traditions, languages, dialects, and customs of its own that have been brought to the United States. Because these countries are very similar, it can be easy to clump an already diverse group into a box that doesn't fit all.
Each Latin American country has a history built both in the United States and their countries. These experiences are complicated and unique to each individual. The history of Latin American people is not taught to students, and why there are so many misconceptions about the Latino community. Not every Latino person is Mexican, eats tacos, or speaks Spanish. Latinos from every country have a history we must learn about and understand. So many stories have been shared on TV, books, podcasts, and other platforms to help understand the complexity of this large group of people.
One thing that prevails amongst all Latinos is the value of family and community. From carne asadas to carnavales, family gatherings are where everyone can appreciate their presence, and even then, this sacred celebration may still differ from family to family.
Is It "Hispanic," "Latino," "Latinx," or "Latine" ?
The term Hispanic first appeared in 1980 on the US Census, but it took years of lobbying and protests to reach this agreement. The term traditionally refers to people of Spanish-Speaking countries and is the primary reason Latino was born in the 1990s. Hispanic emphasizes Spain, a country that colonized much of Latin America, and brings back feelings of anger and resentment. Latino was offered as an alternative that refers specifically to individuals of Latin American descent. Today, the community has developed "Latine" and "Latinx" to be more gender inclusive.
Though the Latino community has transitioned from the term "Hispanic," there is still considerable debate on how members identify themselves. Some dislike Latinx and prefer Hispanic or the other way around. Understanding the historical significance of each term is essential to gauging this community's views.
What is Hispanic Heritage Month and Why Do We Celebrate It ?
September marks the celebration of Hispanic Heritage Month, an observance of the contribution of the individuals in the United States whose ancestors came from Latin America. The commemoration was started in 1968 as Hispanic Heritage Week under President Lyndon B. Johnson and was later expanded to the entire month in 1988 under Ronald Regan. The commemoration begins on September 15 because many Latin American countries like Costa Rica, El Salvador, Guatemala, Honduras, and Nicaragua got their independence from Spain on this day. Mexico and Chile celebrate their independence on September 16 and 18, respectively. The entire month will celebrate many other countries' anniversaries and end on October 15, 2022.
Now that we have gotten a chance to learn about the Latino community briefly, we wanted to share our recommendations on how to best Latinos in tech.
Offering Mentorship
Our work and school environments operate on individualism which can often be tricky to navigate. The Latino community tends to be highly group-oriented. They value family, and many of their values stem from the lessons they learned from their eldest community members, which is why transitioning from college or to a new job can be challenging.
Offering mentorship to Latinx people can be incredibly rewarding. Having someone to talk to or rely on can ease transition jitters and ensure that their respective employee can provide a pleasant work environment that will guarantee retention.
Celebrate Latinx Tech Entrepreneurship
Tech companies throughout Latin America are experiencing growth that can be seen and felt. Entrepreneurs in these countries are looking for ways to learn from individuals in the United States on their business development processes. There are several programs that tech companies can participate in that foster a connected, global community.
At Tack Mobile, we've been a part of the Young Leaders of the Americas Initiative program. This initiative introduces individuals to companies with similar interests, and those companies introduce them to marketing, business development, software development, design, and US culture. Our time with these young leaders from Honduras and Brazil was a way to connect and learn from each other about different aspects of our culture at a business level.
The global route, however, is not the only option. Organizations and employees can support companies that Latinx people lead and could even include organizations that serve the Latino community.
Create a Space for Personal and Professional Growth
The Society of Hispanic Professional Engineers (SHPE) is one of the largest professional gatherings of Latinx people in STEM, celebrated in early November, but several organizations have a similar mission. They provide access to events, resources, leadership & professional development, and branding insights. We have included a list of organizations that support and provide resources to Latinos in tech.
Building Inclusive Technology Solutions
Our systems are biased, and that's a hard truth. Building a product for the people can be challenging without inclusive hires or people who understand their own biases. Algorithms are perfect examples of the biased behaviors that affect the everyday lives of these individuals. From SEO to TikTok algorithms, we have seen how creators within the Latinx community and other Black, Indigenous, and People of Color (BIPOC) members have been affected by the derelict building of these systems. We are building systems that do not help or facilitate these Hispanic and BIPOC consumers' lives and instead make it worse.
How do we target these biases? We can start by getting acclimated to the cultures we appreciate for their contributions to society. Get to know these individuals and their history, likes and dislikes, and traditions.
Paying What They Deserve
We all know that there's an apparent wage gap between men and women that goes beyond the divide between race and ethnicity. The average woman makes $.82 for every dollar that a man makes. It is even worse for women of color, particularly those who identify as Latinx. Black women make just $.62 for what a man makes, and Latinx women make just $.54. The worst part is that women with more education tend to be the worst paid; it's gender bias. When you pay women what they deserve, they can empower the communities around them. Discrimination has no easy way out; you must identify it yourself or as an organization to get to the issue's root.