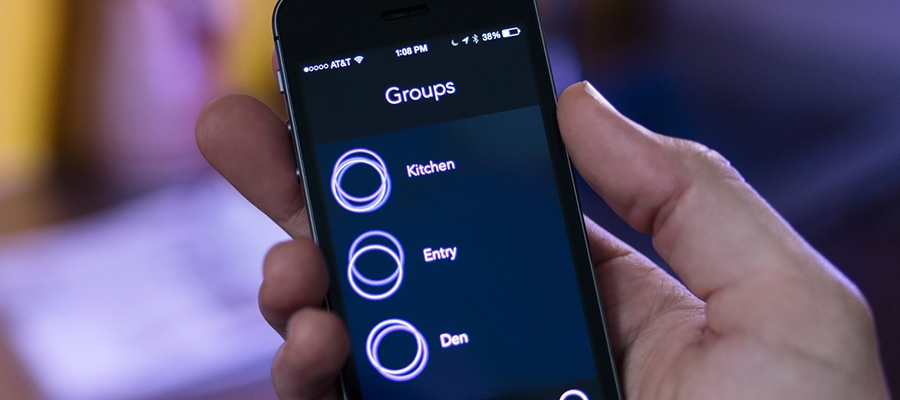 Meet Aurora
07/10/2014
Here at Tack, we're really interested in connected devices and the ability to control your digital world from your phone. As we looked around, the Philips Hue family of lighting seemed prime for exploring further and shaping an app to fit some common use cases we had not seen addressed.
That exploration led to Aurora, an iOS app for controlling your Philips Hue lighting environment. What you can do with it is fairly straight-forward. You can create groups of lights, turn groups and lights on or off, adjust the brightness, change colors, apply scenes and more.
Aurora by Tack from Tack Mobile on Vimeo.
Besides making an app that targeted some immediate needs, we also wanted to explore some interaction concepts. Primarily, using direct manipulation of the bulb representation. Tapping a cluster of lights or a single light turns it on and off. Dragging allows you to adjust the brightness. We also explored ways of presenting values changing in the interface in a way that was not obscured by your finger.
We're really excited to put Aurora out there and see people using it. It's a great alternative for controlling your Philips Hue lighting.