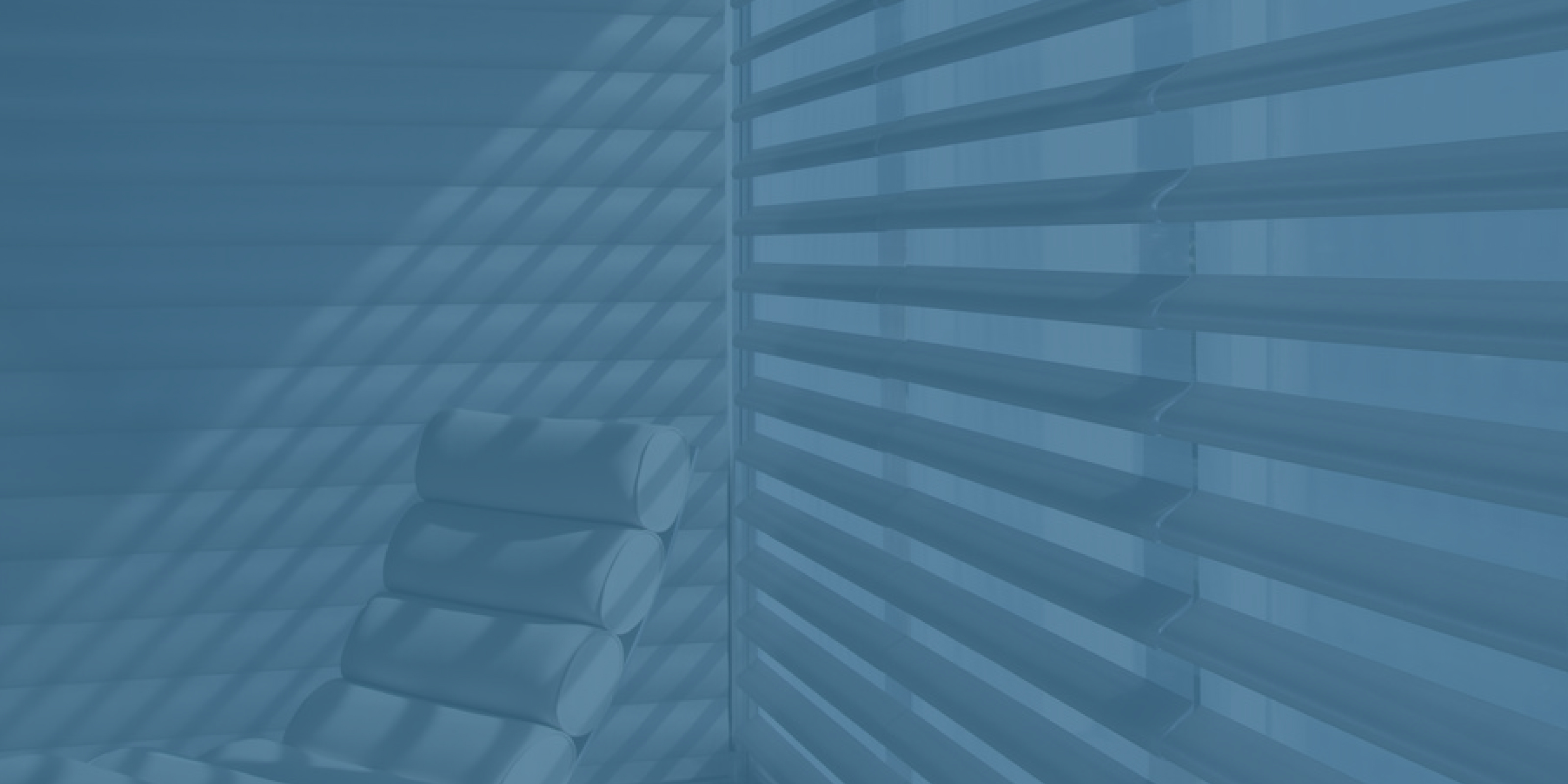 HunterDouglas
PowerView
Easily control Hunter Douglas window fashions with an iOS or Android device.
We learned a lot from the Hunter Douglas Platinum app for Android, which was brought into the multi-platform and multi-device reach of the new PowerView experience. A lot was rethought, from the technology to the design, while respecting the mental models formed around a physical space.

Every customer has a space that's been customized to suit their needs and the PowerView app is no different. Users can customize colors and icons as they build out other relevant elements, like Rooms, Scenes and Schedules. The power to create a familiar interface is in the hands of the user.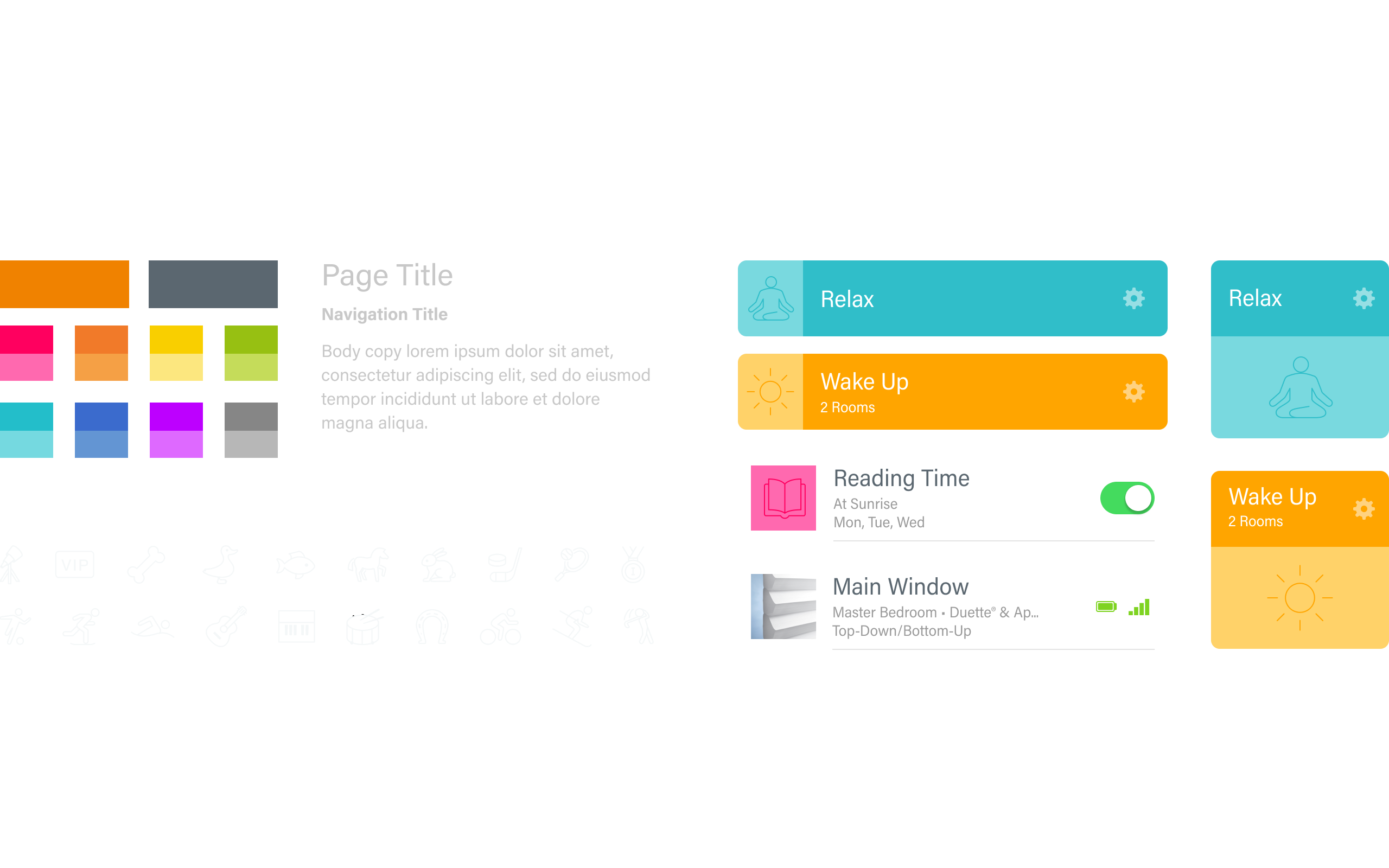 All it takes is a great discovery
The experience begins with the detection of the Hunter Douglas PowerView hub and the discovery of new shades. From there, shades can be grouped into rooms, triggered via scenes or scheduled.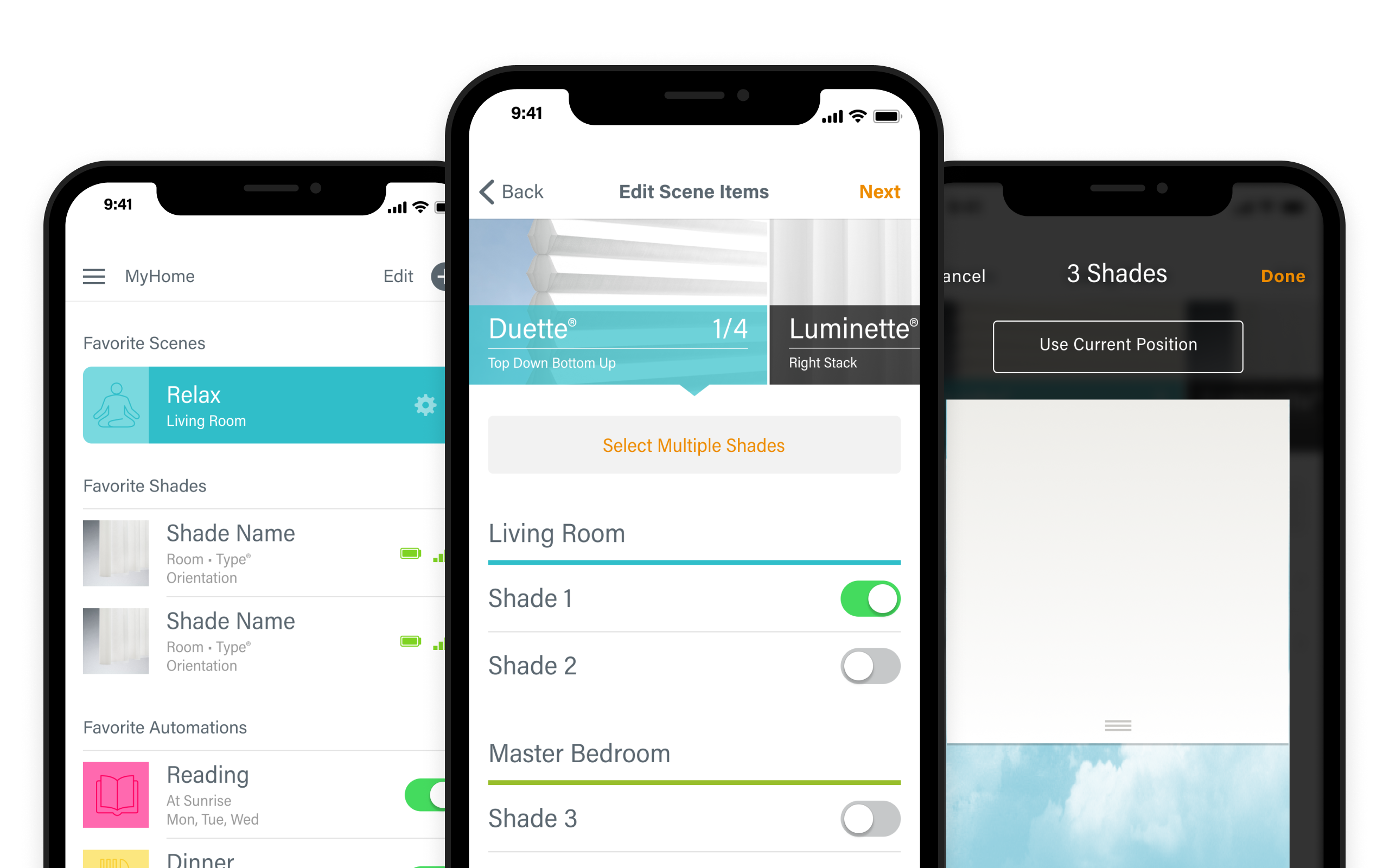 Set a scene, transform a room
Shades within any room can be set to a predefined position with a tap of the screen. A scene can change the atmosphere for any occasion: movie time, waking up, arriving home and more.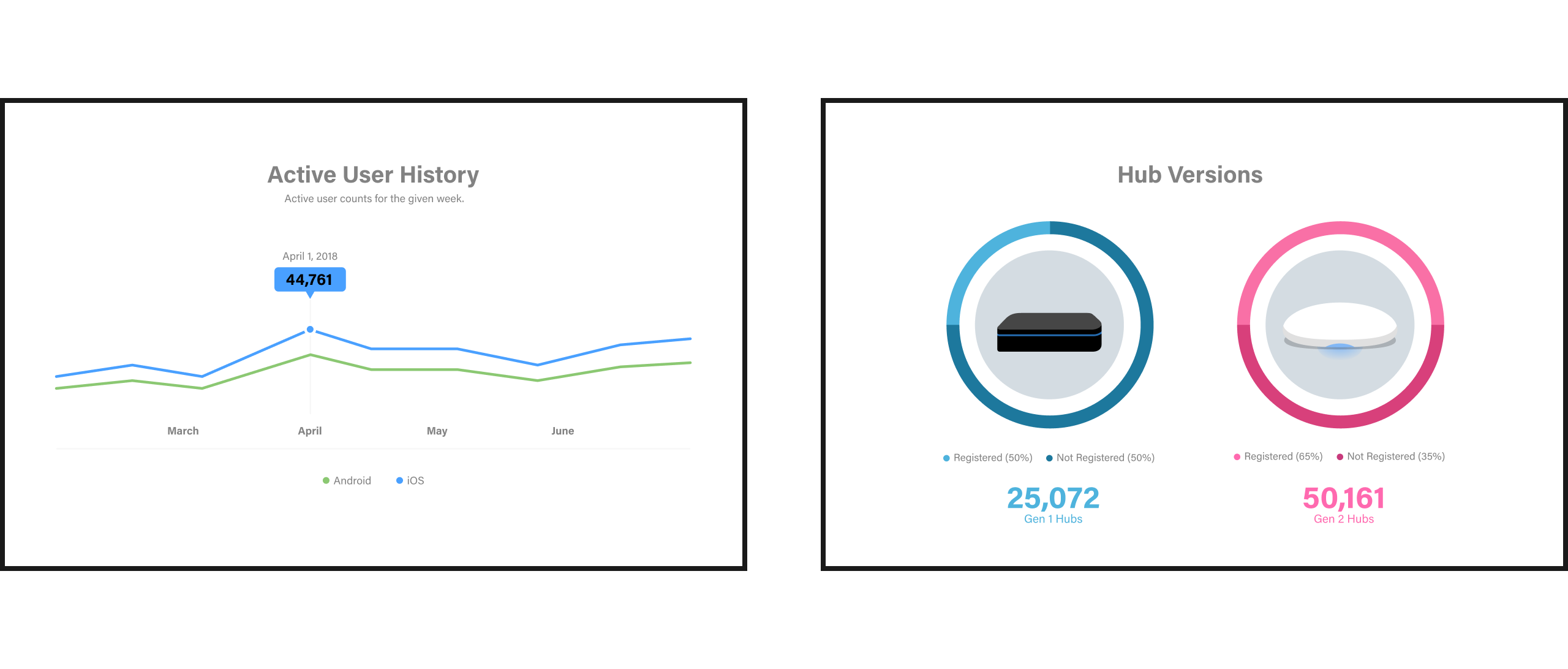 Validating our process
With the help of custom analytics, we validate that our solution is being well received and works as intended. These analytics also help direct where to focus our efforts for the next version.